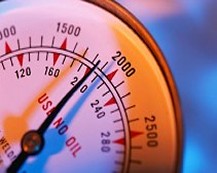 24 Hour Oil Delivery Corporation in Bronx, NY is a full-service heating oil delivery company that serves the members of the local community, by providing them with high-quality fuel oils in a timely and professional manner. We have an experienced, highly-qualified staff that pays close attention to the requirements of our clients and can find the precise oil solution for your heating needs.
But hat sets us apart from any other heating oil supplier in Bronx, NY?
Our affordable rates meet every reasonable budget.
We are well-known throughout the local area for our punctuality, reliability, professionalism, and integrity.
Prior to delivery, we always provide the necessary treatments to ensure that the fuel is top quality upon arrival.
We serve an area with a radius of 50 miles.
Why should you choose us as your trusted heating oil delivery contractor?
We, from 24 Hour Oil Delivery Corporation, provide our customers with all the necessary information and a variety of fuel options that are tailored to meet their specific needs.
We established our company with one goal – to provide you with long-term solutions that work.
We have over two decades of experience in the industry.
We provide a manufacturer's warranty.
Do you want to make sure you turn to the right heating oil supplier in Bronx, NY? If so, give us a call at (718) 444-0605 today!